The Kind of Man Russian Women are Looking For
Every guy would like to know what kind of man is considered ideal by women. Guided by their own logic and intuition, women are very hard for men's understanding. If you've managed to unravel at least some mysterious sides of women of your cultural environment, you may wonder whether Russian women are the same. As a rule, women all over the world have a standard set of requirements for men so you can breathe with relief. Here are some personal traits and virtues that Russian women are looking for in men.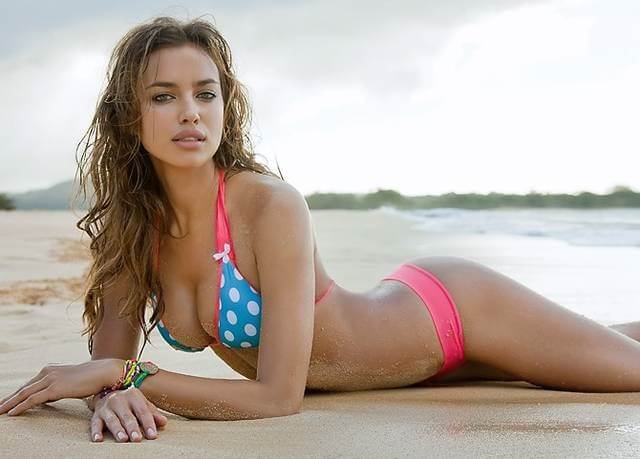 Respect
You must have read or heard that men in Russia have a dominating position in society and women accept that without any objections. This is one of the popular stereotypes about Russian women viewing them as submissive and obedient. The truth is, Russian women are independent, stubborn, and talented and they want to be appreciated. If you show your respect for a Russian girl, you'll definitely win her heart.
Confidence
Any woman wants a strong personality by her side. Confidence can be called the most important trait of a man's character. If a man believes in himself and constantly demonstrate it in practice, he will definitely attract women. However, you should remember that women distinguish between confident and overconfident men. Russian women can't stand showing off and boasting. If a man is too self-assured, his conduct will turn a Russian girl off. Confidence manifests itself through the ability to communicate well, make on the spot decisions, and always know what you want.
Intelligence
You shouldn't be a scientist or a philosopher to strike a woman by your knowledge. Being able to keep up a conversation and tell an interesting story or fact will be enough. Russian women consider intelligent men to be sexy so don't miss the opportunity to show her that you're a well-educated person. Most of them are keen readers who would be glad to get to know that you are also into reading. If you say you've read something from Russian literature, she'll appreciate it very much.
Honesty
If a man respects a woman, he will be frank with her and won't conceal or disguise anything. Russian women are straightforward and outspoken and they expect the same from their men. Being honest doesn't mean putting into words everything you are thinking about. You shouldn't open up and reveal all your secrets on your first date since you can confuse a girl by being too open. However, further in a relationship, you are expected to be honest in your intentions and words.
Kindness
Women are looking for a man who is not only serious and confident but also the one who is not afraid of being tender and compliant at times. Some men consider sensitivity to be a weakness and tend to avoid expressing their feelings. If you want to impress a Russian girl, demonstrate your confidence and be ready to find the right time to reveal your romantic nature. Women appreciate it very much if a man can find a romantic place for a date or get a bit childish when you two are in the right mood.
Politeness.
Treating women as goddesses and being courteous to them are essential features of an ideal man. Russian girls like when the men open and hold the doors for them, help them take off a coat or put it on, help them get out of a taxi or car, stand up when a woman enters a room or rise from the table. They want their man to be courteous not only to them but also to other people. If a man is respectful and polite only to his woman and acts like a total boor with others, he can't be called a real gentleman.
A sense of humor
If a man can make a girl laugh, he is halfway to a successful relationship. Russian women have a good sense of humor so they expect to hear from you some rich jokes and witty remarks. Russian humor is mostly built on irony so you should be always on guard to understand when a girl is not serious about what she is saying in order not to come across as naïve and dumb. Some humor is always to the point.
Talent or passion
Women are attracted to the men who have a hobby or are talented in some way. First of all, a certain talent immediately makes a man stand out in a crowd. Secondly, a woman tends to think that a talented man has a great potential for development and is destined to be successful.
There are no comments. Your can be the first