Ideas and Tips on How to End a Date
Regardless of whether you like each other very much, a little or not, you must choose the line of behavior for ending a date. Depending on the level of sympathy, you can choose different tactics. They not only show another person your intentions towards the future meetings, in case you urgently want to run away from the meeting, but you should also do it properly. Let's keep it real, who did not have a terrible date? At some point, you feel like straightforwardly telling the person they are not your type and going home. But not many will approve of this approach.
Sometimes you have you be more tolerant not to leave a profound mark on the person's self-perception. What if you reject them by ending a date with a handshake, and they will feel insecure about going on dates till the end of their life? To avoid this, follow some simple rules.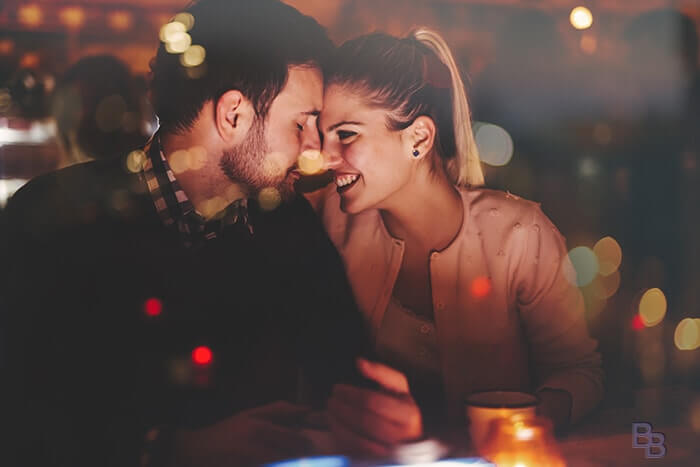 Ending a Date Right: Is This Important?
It is vital to know how to skip a date you do not enjoy. There are situations when a person seems strange, suspicious, or even tremendous, and you do not want to get in trouble. Even alcohol or awkwardly joking all the time will not make matters better if you see that they are not your type. What to do then? Use a backup plan.
In cases when everything goes fine, you still need to have a proven and great way to end a date. You cannot just go in the opposite direction without even saying "goodbye." In single women dating, the way you choose for ending the first date is of utmost importance because it may offend a person or give them false expectations. For example, the woman thought she looked stunning and had an excellent talk, but you did not hint at your future meeting and did not hug her at giving a farewell goodbye. She may think that you were pretending to enjoy her company but are too polite to say it right away. The last thing that will come to her mind is that you are a generally shy person, or you were not feeling well. So, if the last is true, tell her about this but never leave a person at a loss and all puzzled.
After a date, you also need to call or text. This is not about what to do at the end of a first date but how to act after it. The whole unofficial procedure exists for getting in touch after the first meeting. The global male mind believes that a girl should suffer, waiting for a call, 72 hours, or three days. She will wait, be bored, and her imagination and impatience will build different scenarios in her head. The girl may and would like to stop waiting for the call, but if she liked you — this is impossible. The only case when you should call a little earlier, for example, after 48 hours or on the second day, is when you are not confident. Maybe she didn't really like you. Then you should not beat around the bush but force things and conquer her.
Hugging and Kissing: When Is It Appropriate?
This is one of the most common first date questions. What to say at the end of a date and how to act not to appear windy is vital both for men and women. The first impression that we make during the few seconds of that notorious first date will become the frame for the further development of the relationship. Let's consider a few cases where you should not deprive yourself of the pleasure of physical contact.
How to end a date with a kiss? Ideally, if you both had a good time, you should do this, but this is not the only thing worth doing. It doesn't matter if you say goodbye on your porch or at the restaurant's door. Here are a few points to follow. It makes no sense to pretend or be shy if you are having a good time. Even if the person is in no hurry to arrange the next date, tell them how much fun you had. If it seems to you that this is not enough, say to the person about a club, museum or another place that you would like to visit. They will understand a hint. But even without the guarantee that you will meet again if you are two mature people, why don't you kiss to say goodbye?
Hugging and touching are essential for setting a psychical connection, the bond that will make the person strive for the next meeting. Even if you have not touched each other during a date, you should do it when you say goodbye. Also, if this is just a fleeting touch of your hands, try to get closer than with a friend or person who does not deserve a second date.
Do not forget to call or text if you kissed. Having kissed, you give each other a sign that you liked the date. Ghosting or gaslighting would be somehow understandable if you did not enjoy the evening and were frankly speaking about it. But a kiss is another level, and it is unacceptable not to get in contact after it. Even if you came home and realized that this was a mistake, text a person and explain that your opinion has changed. Otherwise, they will sit and desperately wait for a text.
How to End a Date If It Went Well
A farewell hug, a compliment, or a ride home will add a final touch to your meeting.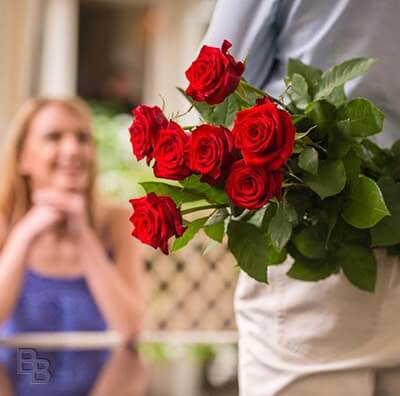 A proper ending is the evening's framing, and very often, it becomes the brightest memory of that day. After many years, when people get married and have children, they may not remember everything they talked about on the first date. But the thing they will never forget is the first kiss, a funny story about how they were running home under the pouring rain, or that awkward feeling when you want to kiss but are unsure about another person. If the meeting went well, you should know how to end date well and leave a good overall impression.
Show your sympathy through your behavior
It should be made clear to the person that there is a desire to meet again. If you are interested, ask for their phone number (if you have just met) or ask about plans. Kiss on the cheek or hug if you want to. Saying goodbye, a girl should better ask a man not to accompany her, and he should not insist on this. Maybe the girl is not ready to show where she lives. If you like a person, be polite and give positive feedback after the date. Then, they will call or text you for sure.
You are ready for more
Your companion begs for a continuation of a romantic evening in an intimate setting. They invite you to their home, seduces you with a cozy and suitable for the communication environment, or a cup of coffee (maybe even with a bagel). Such phrases are usually a veiled invitation to have sex. Therefore, do not be surprised to find yourself in a bachelor den, the lack of coffee, and intimate conversations. Do not expect that after spending the night with you, they will want to meet again. But if you were looking for a hookup, this scenario may perfectly suit you. Therefore, be open about your intention if you both look in the same direction — good for you. How to end a date which leads to sex? There is no end to it; the meeting smoothly flows into the intimacy and saying goodbye in the morning.
You live alone and invite the person to your home
A night of love and joy awaits you. But in this case, the risk of being a "one-time option" is too high. If everything happens in your apartment, you have less control over ending the process whenever you like. You cannot wake the person in the middle of the night and tell them to go. During the sleepover at someone's flat, you can go home at any time because you want to. But if you are the host, you should be respectful. Think twice, no matter how pleasant your evening was, you may regret it in a few hours. Of course, having hot sex is a perfect way to end date, but if you are focused on a serious relationship and marriage, it is better not to rush to invite the person to your place at the first meeting. Take a look, chat. Time will tell whether it is worth moving to a closer relationship with this person.
It's all up in the air
This is the most common date. You cannot understand whether you like the person or not, and you know that it was a reasonable date. They are cute, charming, and know how to capture your attention. What to do in such a situation when you still do not know whether you want to meet again or when this will happen? How to end the first date in this case? You shouldn't beat around the bush. Ask what they are doing in the nearest time, come home, and decide what to text them. Maybe you should meet again, and this will make things clearer. It would be nice to kiss on the cheek and perhaps even on the lips. But do not promise anything and do not arrange the next date immediately.
A date resulting in the "butterflies in the stomach"
If you still cannot decide whether this is your type of person but felt something, the situation is also not that easy. You are not ready to call this person your partner now, but want to continue communication. You should express your adoration while ending the date but do not give the specific plans. Explain to the other one what you feel and speak openly because it will not hurt anyone. Just tell them that you experienced a state of euphoria when you danced, or how they talk leaves you spellbound. To have sex, in this case, is the horrible way out. You will ruin all the magic and not remember it because of your hormones. A kiss is a maximum you should give.
Everything went perfect
Yes, that's for sure! The cupid has hit the target, and your heart no longer belongs to you. Maybe you've already fallen in love with this person at first sight? How would you like to end the first date if you liked the person? Arrange a new meeting immediately, as in the case of an appointment with the right person. The next meeting will give you a clearer understanding of how to behave, and you can try to kiss. To kiss on the first date if you feel that you are falling in love can end badly because it may ruin the magic, once again. Or ignite passion, and you will end up in their bed, which is not what we won't either.
An unexpected ending
Sometimes, you do not have time to walk a girl to her home, or a girl lives too far away, and it doesn't make sense to take a long ride just to say goodbye. If a man is overly intrusive in this case, the woman might think he tries to talk her into inviting him for a Netflix and chill. The best decision for two people who say goodbye in the city, not near the home of one of them, is to show little passion in public. How to interpret the end of a date hug? In this case, a hug is normal, and you should not wait for more. Another way to show your sympathy is to take care of the person. For instance, a man may order a taxi for a woman, especially if it is late.
How to End a Date Early If It's Going Bad
Running away is not a good idea, no matter how tempting it seems. Think about plan B every time you go for a first date. What is more, if you meet in a remote place, a strange surrounding, or at their home, send your friends or relatives your coordinates and text them from time to time. You never know when your security measures will be excessive and when they turn out an obligation.
A person is begging for the continuation
Your date is not going well, but you notice the person giving you clear erotic hints. Play the polite person, joyfully informing them that your whole family will welcome this person at home with open arms. Watch the reaction. If they are in a hurry to leave and do not ask for your mobile number mumbling something inarticulate, then they most likely expected to continue the evening the only appropriate way. However, your intentions do not coincide. How to end a date early? You do not always need to take the initiative. Just hint the person that they will not get what they want and watch them disappearing.
Things turned out worse than you expected
For instance, you met on the Internet, or it was dark in the bar, and you did not see them. Sometimes, due to different circumstances, a few dates are needed to understand the person is not your type. They may not be necessarily ugly, but, for example, a complete fool, a freak, a nerd, or inadequate. Maybe you didn't feel the presence of spiritual bond and the similarity of interests. One way or another, you didn't like them at all. How to end a date in this case? Here you just have to say goodbye to a person at the end and show no real interest in them. If they are mature and conscious, they will survive another unsuccessful date. Say that everything was cool and go away.
A date with a freak
Sometimes you end up on a date with a non-standard person who, of course, doesn't suit you for many specific reasons, but the main thing is that you feel uncomfortable near them. The communication feels odd, and you want to disappear instead of continuing the discussion of the latest Avengers film because you hate the Marvel universe. You should still politely say to each other, "Goodbye." After this, everyone goes in their direction. A similar scenario suggests that relations should not be expected. Sparks between you did not run. A second date will not follow.
"Not a date"
One of the right ways to avoid the awkwardness of a first date is to arrange a random meeting. Let this meeting take place over a cup of coffee and be regulated by a short period. So you save your money and time. And the nerves. If everything goes well, move on and make a real date, after which you are likely to start dating. Well, if you already feel some discomfort, then just be patient for half an hour. Soon you will have a chance to leave the date. If this is a meeting with a person you knew before, just pretend that it was not a date at all. Tell them that it was fun to talk to them, and you should meet to discuss joint projects more often. You can also start to talk about work straight during the meeting to make them think you did not take it as a date.
Control your expectations
If everything seems well in text messages, you certainly want to believe that everything will be the same and even better in life. Anticipating the moment of the meeting, you are even more disappointed when your expectations do not coincide with reality. Psychologists advise ordering at least one dish or drink and give each other a little time to relax. Then, you may consider that the date has taken place. Making an order and eating the meal will take you no more than 30 minutes, and you can say that you have to go. The other person may not suspect anything at first because you kill two birds with one stone. You not only acted politely but ended the date early.
Be straightforward, polite, and positive
The fun of online dating is that you never know who is coming to your date. Know one thing — not everyone looks like in the photographs. If you see that the person is a straight catfish, and they look different than in the photos they used, you shouldn't hide your dissatisfaction. You may not say it but can show or hint at it. A few strange jokes about how they look, and the person will learn the lesson about deceiving others.
Prepare a retreat plan
Just pretend that someone calls you or tell the person about your urgent plans in the beginning. Then you will have an excuse to leave at any moment. In case of abnormal behavior or strange suggestions from your companion, ask your friend to send you a message asking for urgent help. Yes, this idea is as old but true. And it is not honestly. But if someone does not understand your hints, then it's time to take matters into your own hands!
Ending of the date is the loveliest and most intimidating moment. A lot depends on how the evening passed and what your further plans are. All in all, there are many ways to act politely and end the meeting you do not enjoy without looking arrogant or offending the person. They are not obliged to live up to your expectation (except for the appearance because posting fake photos is dishonest).
When it comes to intuition and the non-verbal magic connection between you, it is either present or absent. There is nothing wrong with this, and not enjoying someone's company doesn't make you a wrong person. Hopefully, now you know how to end an awkward date and still make a good impression.
There are no comments. Your can be the first