20 Awesome and Engaging Games for Couples
It's always great to laugh, create a romantic atmosphere playing kissing games for couples or learn your soul mate from a new perspective. There is a stereotype that you need to play board games with a noisy company. It's fun, but sometimes you want to spend time alone with your partner. There is a wide variety of interesting games for lovers: from erotic to creative and psychological ones. We offer you a selection of fun games for couples from different segments and for various purposes.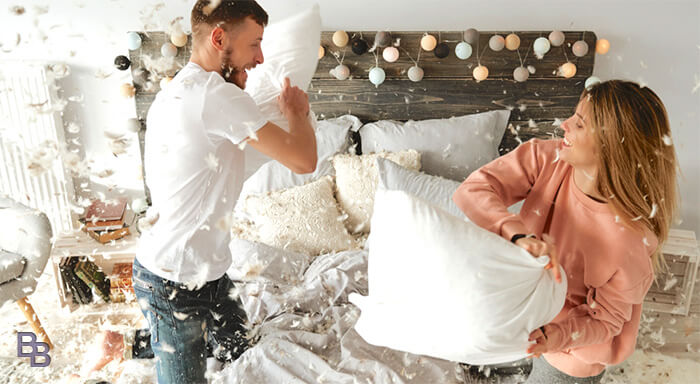 How Games for Couples Improve Relationships
For love to always be harmonious, a game must accompany it at every stage. Like texting games for couples refresh and nourish a long-term relationship, flirting and playing games is as vital for the relationships as oxygen - they are ubiquitous and, as a rule, imperceptible, but absolutely necessary for intimacy. Games are refreshing because they allow you to show your sense humor, enjoy novelty, demonstrate the ability to easily relate to the contradictions of this world, tell each other stories and turn on imagination and fantasy. By supporting this interaction, this game exchange, we create the conditions for the natural formation of communication with another person and deep relationships that bring maximum satisfaction, that is, real closeness.
Remove the game from this mixture and relationships, like climbing to Everest, will be in a dead zone where there is not enough oxygen, a task for survival in difficult conditions transforms into life. Without playing skills, the repertoire of tools to help deal with inevitable stress becomes very limited. Even if loyalty, responsibility, duty, and perseverance remain, there is not enough energy to keep the relationship alive without playfulness and bring satisfaction to keep your woman happy.
At some level, we all know this. That is why a sense of humor is always included among the most desirable traits in surveys about attractiveness. Therefore, dates are usually built around game situations. Conversations at dinner, going to the cinema, or going out of town limit the severity of sexual desire and provide people with a ritual space in which they try to know each other. Other games emphasize attractiveness. It is well known that some risk (one of the key elements of the game) can ignite the flame of love, and therefore, visiting attractions or playing naughty games for couples is so popular.
Question Games for Couples
A person who treats life as a game will be enthusiastic in moments of grief, loss, and suffering. This playful attitude gives us strength and courage in the face of the pain and injustice of the world. If we continue to play together, we can always find emotional closeness and novelty - and make discoveries not only in those we love but also in ourselves. Single women and men choose games as a form of getting to know each other, even long-term partners always seek the best board games for couples. So, games are a wonderful activity, especially if we recall those that do not require any special equipment.
Truth or Dare. Even if you are a super progressive person and have already managed to try a lot of interesting things with your partner, you may have never thought that this game is worth your attention. If this is the case, we recommend you correct this misunderstanding as soon as possible. This game for lovers will help refresh your relationship, add spiciness to the dull routine and learn a lot about your soulmate.
You do not have to reinvent the wheel or puzzle over the creation of tasks - many authors have already done everything for you. Thus, you can find the lists of questions on the Internet. All that is required of you is to devote an evening to the game, stay alone with your beloved, create a romantic atmosphere, discard all complexes and embarrassment, and enjoy the gameplay.
Would You Rather. Similar types of question games for couples is quite simple in itself especially if you again decide to google the ready-made questions or devote some time to make a list of them a few days before the game. It involves a small number of participants, starting from 2 people, and a series of strange questions that need to contain a few variants, some kind of alternative extremities. Questions may be unusual or perplexed, so participants may need time to respond.
Would you rather hear the voices of the dead or see the ghosts?
Would you rather win one million $ at a time or get paid a certain sum of money till death?
Would you prefer a holiday in the mountains or on a remote island alone?
Would you rather travel and spend 10 days per year at your home or never go to another country?
Would you rather live a miserable and righteous life until the end of your days or go to hell tomorrow?
Never Have I Ever. A classic game in which participants have to admit their darkest and most piquant secrets and perform a task or drink in case they lose. This is one of the games for couples to play in practically any place and under any conditions, it doesn't require any preparation and can be played as long as you want. Participants take turns drawing cards from the deck (or coming up with statements from their head) and read out the inscription on the card, preceded by the phrase, "Never have I ever." After that, the person who can't agree with the statement has a drink or bends a finger. The one who bends the last finger on their both hands the first, loses and should perform the task the other partner comes up with.
Awesome Boardgames for Couples
They distract us from reality, we can immerge in our imaginary world for a few hours, make efforts, achievements and small victories, then roll up the map, put the chips back to the box and continue with our routine more invigorated and with good vibes. Board games for couples can be taken with yourself on a trip, played at home or enjoyed at a special boardgames cafe and why many people cherish them so much is because they open us from a new side and are full of fun!
Carcassonne Board Game. Before the start of the game, each participant receives 8 subjects (in the form of anthropomorphic game pieces), one of which sets the score scale to zero. The starting area is laid out in the center of the playing area, the remaining tiles of the land are mixed upside down and form a reserve. Participants take turns. During one's turn, the player takes one tile from the supply and puts it out, joining it with the one already in the playing area so that the pattern on them matches. Then they can put one of their subjects on the newly laid out (but not another) tile in case they match. You can't put it where the opponent's multiplayer already exists, but you can connect areas with subjects of different players. This is one of those fun games for couples to play at home that will occupy you for hours and let you forget about all quarrels or misunderstandings of regular life.
Adventure Time Card Wars. Wars can be very different ... starry, cold ... and they can also be card games. And if someone believes that Card Wars are the most harmless, then they are deeply mistaken. This is a nice card game, super challenging and cool. And besides everything else, it's far not for nerds. After all, it has something for everyone: from sandwiches and corn knights to volcanic eruptions and raising virgin lands. This game first appeared in the fourteenth episode of the fourth season of the popular animated series Adventure Time, where Finn accepted Jake's challenge, despite Bimo's warnings. Since those days, the game has gained a huge number of fans around the world and finally got to the gaming tables in the form of a cool collectible card game. Now anyone can find out who they really are: a nerd or a tough person.
Monopoly. Just ask your friends to list the board games they know, and "Monopoly" is sure to be at the top of this list. Despite everyone knows it, not all people have played this adventurous financial strategy. One and the same classic principle of the game, which has not changed for decades, absence of the complex training needed interesting and great opportunities for team play.
Hive. When several species of insect that are constantly running, dwell on one another's head, swear and fight at the same time, a clutter begins in the hive. Only the Queen Hive can establish the rules of residence. But this hive has two queens... So, all the insects, get divided into two teams, led by their Queen, start a war that will leave only one Queen. It means each player gets 11 chips of insects of one's color. The bee chip is the Queen Hive. It must be carefully protected, but do not forget about protecting your insects while surrounding the opponent.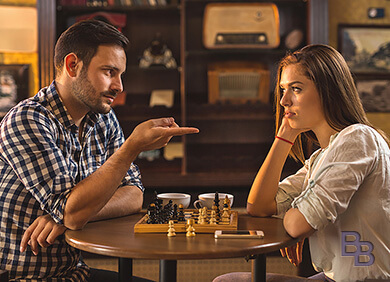 And Then We Held Hands. A non-verbal cooperative game for two in which players must achieve a balance in a relationship to win. Despite the description, this game cannot replace the family psychologist and does not offer to go to them (at least before the start of the game). The plot for the board game is not trivial: the game presents two people who have an unfortunate relationship and must achieve emotional balance, overcoming common obstacles. However, there is no element of negotiation or diplomacy. On the contrary, one of the conditions for playing it is a ban on discussing further actions during the game. This is not the best example of fun board games for couples, but it is mentally healing and truly worth your attention.
Video Games for Couples
What can be a greater way to spend a long evening with your beloved? We've decided to recall the most popular video games for couples. When choosing the next ones, we focused on sales ratings in Europe and took into account the awards of the specialized press.
Overcooked. Most of all, Overcooked resembles Gordon Ramsay's terrible dream - the mountain of orders is growing, the frying pan is sizzling, the products are flying in all directions, the cooks rush through the kitchen as if being insane, and the kitchen itself is constantly changing its configuration. Despite the seeming simplicity of the game process - chop products, cook, arrange on plates according to the recipe and send for distribution - each new level turns into a disaster. And this is precisely the case when it is extremely difficult to describe the gameplay in words since the main charm of the game is in the emotions that it evokes. And emotions in games for couples like this are worth a million words.
A Way Out. A Way Out is a third-person adventure action game, or, in fact, a long film, alternating with puzzles and shootouts. The story is based on the life story of two prisoners Vincent and Leo, who did not want to lose health in prison and developed a cunning escape plan. Trying to break free with a stranger can be risky, but our heroes have no other choice.
You can complete the game and distribute debts to your enemies playing for the two characters at once with your beloved, and you will have to buy only one copy. The whole gameplay is tied to mutual assistance - while one is digging a tunnel, the other is monitoring security or holding a flashlight. Having overcome sewage, ventilation and high walls, Leo and Vincent should establish their old criminal contacts and visit several dangerous places - a hospital, a gangster lair, and other locations.
Mario Kart. A series of arcade racing from Nintendo that celebrates its twenty-fifth old anniversary this year. During this time, Mario Kart has come a long way: five games for home consoles, three projects for handhelds and three more for arcade machines. Each of these games received some kind of feature that changed the usual gameplay and allowed a new look at the series. And just recently, an improved version of Mario Kart 8, with the subtitle Deluxe, has been released for the Nintendo Switch.
Don't Starve Together. The classic Don't Starve Together games have two exciting modes: adventure and survival. Before starting the initial episode, the player needs to choose a ward with unique abilities, then set up the world around them and then proceed directly to the goal of staying alive. The hero finds themselves in a certain area, where they meet with a demon acting as a guide, they recommend finding things for a more or less tolerable overnight stay. Don't Starve Together suggests 2 finals. Survival means overcoming the main mission, requiring gamers to take care of the safe physical and psychological state of the hero for the longest possible period. An undesirable outcome of the game ends in death in the case when the life points are zero. Another alternative ending is the Maxwell portal: you need to find four particles and activate them, then you go to another universe.
Worms series. This is a series of games consisting of strategies and puzzles. The goal of each round or well level of the games is to kill all the worms from the enemy team. This can be done with weapons, or you can drown them, you can also win if the enemies surrender. Each team has a weapon to kill the enemy. The conventional ones are, for example: Bazooka, Shotgun, Sheep, as well as unusual and strange weapons such as Concrete Donkey, Super Sheep, Banana Bomb, etc. Their diversity opens with every new level. Unusual weapons — tools and extra health can be found in crates that fall from the sky.
Little Big Planet. This game combines everything that develops creativity, cooperation and resourcefulness in people. The game is cherished by fans of all ages all around the world. Parents play it with their children, so you and your partner should try as well. The best part about all LBP games is that they are not just platform games, but full-fledged design platforms. Using them, you can create your levels and even full-fledged games of various genres, which various players who publish their levels on the game's official website regularly demonstrate.
Naughty Games for Couples
Not all board games with questions and tasks will be interesting for those who seek something spicier. We suggest you a list of the advanced activities, not all of them are straight sex games for couples but the intimate atmosphere is guaranteed.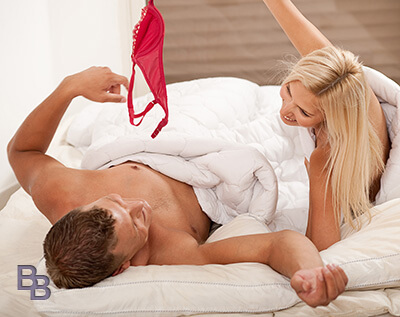 For you. This is not a typical board game. The game "For You" consists of two envelopes with cards. Each partner opens their envelope and gets acquainted with 15 tasks. You have to complete 10 of them and keep them in secret from your beloved. You cannot show your cards or disclose their contents. To track the score, the players get a small chalk magnetic board. It can be attached to the refrigerator to mark who leads. Although victory is just a formality, as a result, both win and enjoy.
Tower with tasks for adults. Adults-adjusted variation of Jenga. Here the principle is the same but with slight differences. Players build a multi-level construction using 54 wooden blocks. It is better to place it on a table, floor or a chair. In turn, the players must pull out the bars so that the tower does not collapse. Accordingly, the one who broke it loses. The peculiarity of this game is that each block contains funny, and sometimes spicy tasks. For example, take nudes and send them to your partner. Or find on the body of another player an object with your eyes closed.
Conversation. Love mood. Each of the players, in turn, pulls one of 149 cards with questions. After that, both try to respond extremely honestly. The content of the cards may be different, it helps know your loved one and move to a new level of frankness. Some philosophical questions, plans for a joint future or intimate preferences are to your service.
Activity for Adults. This is a series of board games. Its classic version includes a playing field and chips. Moving through the cells, you will run across the tasks and way of interpretation. The main task is to clarify the word hidden on the card with the help of pantomime. There are only two difficulty levels and 330 cards: 220 gray and 110 red. And with the latter, the real fun begins. The red zone means spicy and funny combinations of words that will not be easy to explain.
Why are people far from being always happy with their communication? Often our meetings with friends turn into an exchange of uninteresting stories about work and study, a party in an unfamiliar company becomes finding out dull biographical details, and Tinder-dates turn into interviews because we forget about games.
The goal of them is to help a person accept themself as a real person and feel what it is like when another sees you in not just a socially acceptable role. Besides, games allow you to look under the masks others wear even in close communication, they develop sensitivity and the ability to notice not only your internal processes but also what happens to other people. Such games are aimed at pumping emotional intelligence, the ability to understand emotions, react to them, correctly express yourself and hear the others.
There are no comments. Your can be the first