Best Way to Apologize to Your Girlfriend
Any man, at least once in his life, gets into a situation when it is necessary to apologize to a girl. The female psyche is a thin structure, and you can create confusion in the female soul just making one wrong step or saying an inappropriate word. Moreover, the word itself may not even have such a deep meaning. However, your intonation, the place and time play a bigger role. So, if a word can have such an impact, then behavior can have a more destructive effect. Sometimes, it is difficult for a man to understand the root cause of a girl's resentment. A logical analysis of the situation makes it impossible to see anything that could destroy the relationship. It's all about the perception of the situation.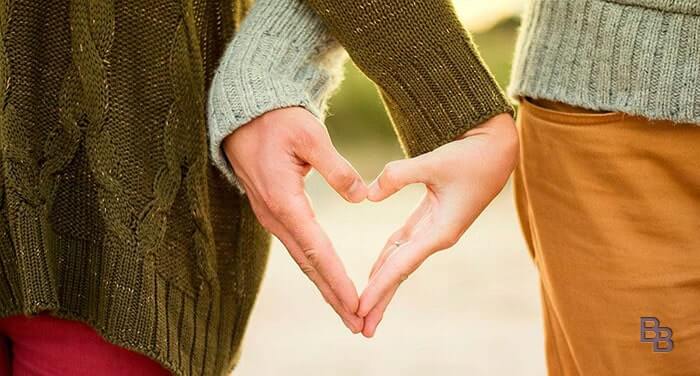 Besides, you shouldn't diminish the importance of the opinion of people who are close to the girl and whom she has already emotionally told about your quarrel, thereby triggering stronger feelings, experiences, and worries. The negative consequences of a quarrel will be exaggerated several times in proportion to the number of listeners. For that very reason, it is important to prevent the deterioration of the situation and apologize right away. However, do not be discouraged if the girl is offended. Female anger is easily replaced by grace under appropriate circumstances. It is just important to know how to apologize to a girlfriend.
How to apologize to a woman: special approaches.
There are situations when you really messed up and need to find the best way to apologize to your girlfriend. Of course, if you want to keep the relationship. In this case, it's better to admit guilt and sincerely apologize. This means that you should truly be sorry for your actions and behave appropriately. Here are several ways to apologize to your girlfriend.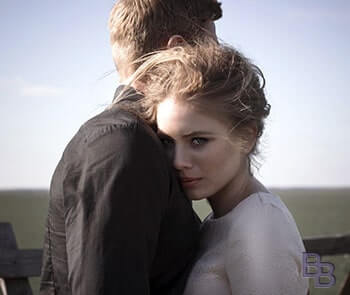 1. Use your sense of humor.
To admit in the form of a joke that you acted like an idiot is a great idea. Your beloved one will have no choice but to forgive you when she laughs at the situation together with you. Tell about your awful behavior in the form of a standup instead of the form of self-accusation. No girl wants a man to apologize to her, exposing himself cheesy and worthless. However, she wants you to admit that you acted like a total ass.
2. Show your emotionality.
How to sincerely apologize? Imagine the worst scenario: your dear one is leaving you forever somewhere at the end of the world. It is sad, isn't it? You might even want to cry. Apologize to her with these tears in your eyes, but only if they are real. Tell that you love her and cannot imagine your life without her charming smile.
3. Offer her to make amends.
Do you know how to apologize to a woman? Promise your sweetheart that you will redeem yourself. How can you do that? For example, you can spend all Sunday with her women friends in the role of a sommelier. Making amends is the best way to apologize to your girlfriend if you have something to offer. You may not even have to change your habits.
4. Punish yourself.
It sounds somehow harsh, but such actions will show your woman how much you are experiencing and feeling your guilt. It is necessary to choose something that will make her feel better and will not bring you much pleasure, so you will be equal on points. For example, give up the weekly hangouts at the bar with the dudes for a month.
5. Send her a letter.
This option is suitable for special occasions. If you are not good at expressing your thoughts out loud, or you can easily start sorting out your relationship again, it is better to send an apologize message to girlfriend. You can even stay in the room while she reads it. Just tell her what she means to you and how sorry you are.
6. Give her something special.
Of course, on the one hand, you cannot fix the situation with an expensive gift, but on the other hand, doing one bad thing doesn't make you a bad person. You should wrap your apologize gift for girlfriend in sincere repentance, and your chances for forgiveness will increase dramatically.
7. Tell her that it's forbidden to go to sleep being at odds with each other.
You should make sure that the problem is solved before going to bed. This approach is used by many people as the most effective way of avoiding quarrels. Otherwise, in the morning, you will still be at odds, or you will continue to snort out at each other from different corners of the apartment. Be sure that you understand why she is in a bad mood and try to do everything right to meet this challenge. In fact, there is nothing wrong with apologizing, even if it is not your fault.
How to apologize when you are not wrong (and do you actually have to?)
Do you have to apologize if you are stuck in a traffic jam while driving to your beloved one? Yes, you have to, but not derogatory. You should do it just to show that you are very sorry and to cheer her up. If you are going to apologize just to make her stop yelling and smooth things over, then do not do it. However, if you have a big day (wedding anniversary, her birthday or Christmas), and you forgot to pre-book a table in her favorite restaurant, and now, you have to celebrate at the food court of the shopping center, surrounded by crowds, then you should definitely feel guilty. In this situation, you should google "how to apologize to a girl if you forget about the anniversary" because you are to blame for what has happened.
Besides, consider that 65% of petty quarrels occur in a relationship because a man doesn't apologize to a woman when she waits for it. Although there are no scientific studies to support this opinion, it has the right to exist. Even if you do not understand what's wrong and why your woman is angry, you should at least try to find out the reason and take the final decision whether you should apologize or not. Here are the most common causes of quarrels, when you should apologize.
• You were late for a date (sometimes, the excuse about traffic jams does not work);
• You did not call her back;
• You flirted with other women;
• You were rude to her friends or family members;
• You did not pay enough attention to her;
• You did not pay attention to her demands for sex;
• You were rude to other people in her presence;
• You said that she is fat (even if it is so).
Of course, girls are not always right, but if the accusations are completely justified, and you have done something wrong, then you should look for cute ways to apologize to your girlfriend.
How to apologize for cheating?
The question of how to apologize to someone you hurt deeply with your cheating arises under certain circumstances and most often when the fact of cheating is clear, and you cannot come up with an excuse. However, even if you've been discovered, most likely, you will be able to earn her forgiveness if you do everything right.
As a rule, cheating takes place when a couple faces misunderstandings and discontent, or the relationship has become so routine that life together looks more like a swamp. Therefore, you should start with the fact that you value your relationship very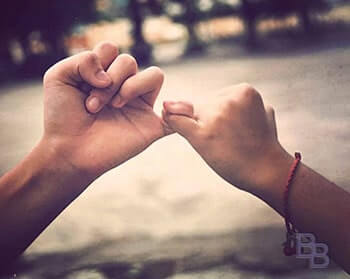 much and still love your partner. Insist that this awkward situation happened only because you lacked affection and attention from your beloved one. Your woman should have a clear feeling that you love her. If you don't know how to apologize for lying to your girlfriend, pay attention to the following moments, which are of great importance.
• Courage.
Find out how to apologize for lying. Work up the courage and tell the truth. Do not justify yourself, the deed is already committed, and the guilt is already there. In addition, be prepared for any reaction of a girl, even insults. Have the courage to face anything.
• Patience.
Don't expect to be forgiven immediately. As well as do not apologize immediately when your girlfriend becomes aware of cheating. Give her time to calm down. Try to talk calmly. If you are not sure that the girl will be able to listen to you, keeping her composure, then write her a letter or a message. Send a video message.
• Repentance.
Prove that you really feel ashamed of your actions. You must completely end the relationship with the mistress. She must disappear from your life because any reminder of this person will serve as an anger trigger for your woman and arouse suspicions.
Often, people manage to reach reconciliation, but the relationship doesn't bring happiness. In this case, you should visit a family psychologist, who will help understand the feelings and improve your relationship.
How to apologize without saying sorry?
If you want to resolve the situation, but you don't know how to apologize to someone or you just don't want to say sorry, then it's necessary to come up with something that will have a greater value than words. Your woman should believe that she is the most special person in the whole world for you. Tell her how much she means to you, how beautiful and charming she is. Focus on her individual merits, rather than the details of your conflict. You should not justify yourself to her or repeat separate phrases of a quarrel. It is necessary to make the girl believe in your repentance without focusing on the details.
Of course, it is not a secret that many girls adore gifts, and if you want to make an interesting surprise to the beloved one as a sign of reconciliation, then look at the following options.
• SPA.
If the girl likes different body and face treatments, then a visit to the spa will be a good surprise for her. You can give her a gift certificate, or you can pay in advance for some procedures if you know exactly what your girlfriend likes.
• Concert tickets.
It is possible that your girl will be delighted with the premiere tickets to the cinema, the theater or the concert. However, think about what exactly your woman would like to visit, and take tickets according to her preferences.
• Journey.
A trip to another city or country can be a truly awesome and desirable gift for your sweetheart. However, a joint trip will surely not only please your girlfriend, but it will also significantly improve your relationship. Of course, the main thing is to choose the right destination. Most likely, you know whether she prefers active or passive rest. If you choose a trip in accordance with the girl's preferences, then this will most favorably affect your relationship.
• Romantic dinner.
It's not about eating pizza in a cafe near your office. Choose a cozy restaurant with light music, charming atmosphere, and great cuisine. Pay attention to the restaurant reviews to make sure that a romantic dinner will help you apologize. By the way, dinner can be organized on your own. It can be a candlelight dinner or a romantic picnic in a beautiful place with snacks and delicious wine.
If the first attempt wasn't effective, then it's about either your deep guilt or excessive obstinacy of the girl. In any case, it is necessary to do something that will help melt your girlfriend's heart.
There are no comments. Your can be the first