Tinder Profile Picture Tips and Advice
Content:
Tinder has arguably become part of modern dating culture. Few 20- or 30-somethings haven't heard about this dating app. Thanks to it, the phrase "I'd swipe right" is now used even outside the app, meaning that you like the person you address this phrase to. Originally, Tinder was meant for finding hookups. It's even ascribed turning the modern dating culture into hookup culture. However, the incredible popularity it gained over the first several years since its launch has made people reconsider their intentions, and today this app is being used as a platform for various relationship purposes – from getting a one night stand to finding friendship and true love. Still, many men are confused: is it a serious or a shallow app? It depends on your aim. The audience is diverse, so you can find either a fling or something long-term.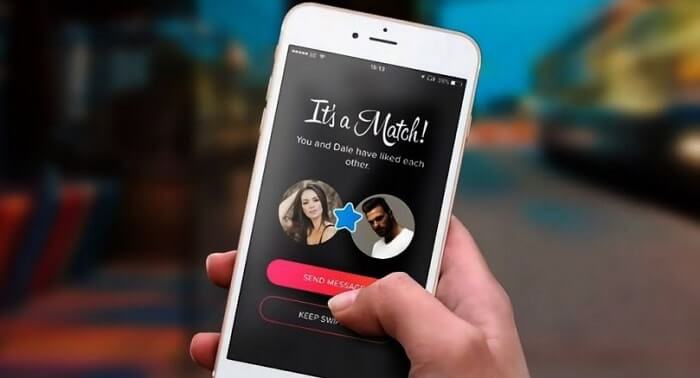 Guys who are interested in serious dating often ask this question before creating a Tinder account. Of course, it's possible, because you can't even imagine how many women look for the same things as you. Tinder users realize that the audience in this dating pool called Tinder is very mixed, so indicating in your profile what you're looking for is what they do to weed out the undesirable matches. For example, "no ONS" means that a person is not looking for one night stands. If a woman leaves this note in her profile, and a man is seeking for something casual, he'll just skip her profile and won't waste his and her time.
You should understand the workings of Tinder in order to know how to get the most out of it. You must already know the principle "swipe right or swipe left". You assess your potential matches by their photos, and so do they with your pics. An unattractive profile photo will usually make a woman swipe left, which means that this aspect of your Tinder profile should never be underestimated. Some may say that it's quite superficial to judge people by their looks, but let's face the truth: don't we do it when we meet people at a party or some other event.
If a woman attracts you from the outside, you'll approach her. If she likes your appearance, she won't reject you the minute you come up to her. The same happens on Tinder. If a woman likes your main photo, she'll check out your profile info (which is no less important aspect) and if she likes what she reads, she'll definitely swipe right. But if your photo is irresistible, it will be enough for her to make up her mind at once.
Yes, I know how much guys "like" to do photos. Tinder is very exemplary in this case – women often complain about the visual content men upload to their profiles. And something must be done about it. While almost every woman has her Instagram account where she posts her pics regularly, most guys are not very into this concept and into the concept of shooting in general. If you freeze in front of the lens and can only make a grimace, or you think that selfies suck, or you consider the photo for your ID a universal photo, you should come to realize that today, when online presence means a lot, a picture is really worth a thousand words. People have their profile pictures on social networks, messengers, dating sites, dating apps. They try to choose the best pics to create an image. When uploading a Tinder profile picture, you should keep in mind that your main photo is going to be watched by thousands of users, so it's extremely important to take the right photo.
How to take a good picture for Tinder? If photography is not your thing, then ask your friend who knows your best angles or hire a professional photographer to create a small portfolio. The latter option is always a good idea, since having a folder with quality photos on your computer can be quite useful. If you want to know how to take a good picture for Tinder, read the following Tinder profile picture tips.
You should take your first photo very seriously. It should be a special picture of yours. Dating experts keep coming with recommendations on Tinder profile picture for men, because advice on this matter will never be enough. The same goes for other pictures you add to your profile.
Make sure your main photo is a solo pic. Even if you have a great photo featuring you and your friends, it's not the shot for your main photo. You can upload it as subsequent photos. Why a solo pic? Women don't want to guess where you are in that photo. Or a woman may think that you're that handsome athlete when indeed it's your friend. And imagine her disappointment when scrolling through your other pics she realizes it. That's why remember this important rule: no group photos.
Pictures with pets are welcome. Although a group photo with your buddies is not a good option for the main profile photo, no one is against kittens or puppies. Moreover, women will swipe right automatically on seeing a cute kitty. A man who loves animals is a kind guy, so he definitely deserves a 'yes'. However, make sure that this is a natural photo, that is, you don't read in cat's eyes, "Help me! Why this human is strangling me?", and you don't look like, "Don't scratch me you little demon." It should be a recent photo. The fact that you don't have many photos doesn't give you an excuse to upload a picture of you taken 5 years ago. It's simply unfair to deceive your potential mates.
Look slightly away from the lens. According to dating experts, photos in which men look not straight into the camera but a bit away receive more right swipes. Make sure there are no sunglasses on you. Women want to see your eyes.
No alcohol in the pic. A guy who holds a can of beer in his hand is not quite attractive to women. If a person uploads this kind of photo as the main photo, it means he associates himself particularly with what the picture shows. It's really off-putting. No bathroom selfies. A photo of you with a naked torso taken in front of the bathroom mirror is not the best Tinder picture for guys, okay? Even if you're an Apollo with six-pack abs, this is not the right place to demonstrate your physique. Your main photo should have a certain message. What can this kind of photo tell about you? That you're a narcissistic guy? Probably, that's not the message you want to convey.
Bother about the quality of your photo. This is one of the most important Tinder picture tips. Too filtered and polished picture is not attractive, and if a guy abuses photoshop, he's weird. This is what most women will think. Make sure you upload a photo of a good quality, taken with a good phone camera or preferably a professional one.
Upload diverse photos to your profile. It's advisable to fill in all the spaces meant for photos with your personal shots. They should reflect different sides of your life. There shouldn't be six photos of you standing in the same position watching the sunset. It's possible to tell a whole story about your background just uploading the proper photos.
Present yourself honestly. It means that you should pick only those photos that are meaningful and that really relate to your hobbies and your lifestyle. This is one of the best Tinder profile picture tips that could be given you. There is no point in uploading a lot of group photos when you like to spend most of the time alone. You were at a terrific party and have a great photo taken on that night but normally you try to avoid this kind of events – keep this photo on your phone. If you're into traveling, upload your travel photos. If you like to be outdoors, make it known by uploading a picture or two from a picnic or bike ride.
Selfies should be funny. Men who make selfies in which they have that lifeless Instagram-like expression with a slightly open mouth and screwed eyelids, do they know they don't look masculine or whatever? If you're a not big fan of selfies, you should know that this kind of photos can be really funny and melt a woman's heart. The main condition it should be something creative and charismatic, such as you with your bro asleep wearing a ridiculous hat, or you and your cat asleep in a weird position.
Avoid photos with girls. It's a red flag for a woman to see a man in the photo where he is in a group of several girls at a party or at some other event (a group beach photo is a total 'oh my God'). For her, it will mean that he is a womanizer, not a relationship type. However, if those women are his sisters or that girl is his best female friend, it's a different thing. For potential matches, it's a sign that he can deal with women, communicate and understand them. One photo with your best female friend will be enough, because having her in every picture will make confusing impressions.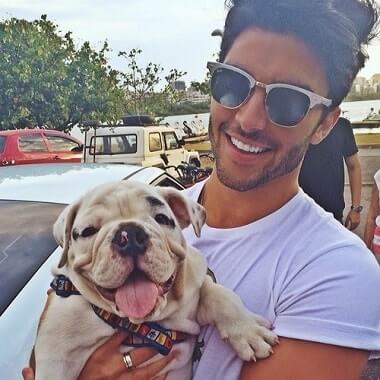 Link your Instagram account. There is the limited number of photos you can upload to your profile. If you think your Instagram account can give other users a better idea of what kind of guy you are, provide a link to it.
There can be two reasons why you may need to change your profile picture. First, you want to update your photo because your appearance changed a bit. Second, your photo doesn't get a lot of swipes. There is one helpful feature on Tinder called Smart Photos. If you enable it, the system will automatically find the most popular photo of all those you've uploaded and show it to your potential matches first. By tracking the photos that receive more views, you can rearrange them or delete those that are less effective and upload new ones that will be even more popular than those already in operation.
If your hot Tinder profile picture doesn't receive many swipes, replace it with a new one or the one that is the most popular. If you choose the latter option, you'll need to rearrange your pictures so that the desirable photo will become first. How to change Tinder picture? Click on the profile icon at the top of the main screen, then go to 'Edit info'. You'll see your six photos, so you'll need to delete some (using the x sign) to upload new pics. Then click on the plus sign to add new photos (either from Facebook or phone). Wait for them to upload. Click and drag the photos to arrange them in a proper order. You have a new profile picture!
Finding love on Tinder is not only about luck and destiny. It requires certain efforts from you. Create a working profile with a charismatic main photo and meaningful subsequent pictures, and you'll be swiped right constantly.
Here's a more detailed guide to changing a Tinder profile picture on iPhone.
Run the app. In the top-left corner of the screen, you'll see the gear icon; it shows your profile info. Start by tapping on it. This icon will take you to the page with all your potential matches. If you're not signed in, the app will ask you to do so.
You should see your current profile picture in a circle. Find the "Edit" tab in the right corner and tap on it. You'll see either empty grey slots for pictures or the list of six photos you added previously. In the first case, tap on the "+" in one of the slots. If the list of photos is full, you need to delete a picture first. Do it by pressing "x." Then press "+" in the vacant space to load your Facebook albums.
Pick any album you want and tap on it to select a picture you want to use. If you chose the wrong picture, then tap on "Cancel."
Select the area of the picture you want to be displayed by tapping and holding it. Then swipe two fingers towards one another or in opposite directions to zoom out and in.
When you're done tinkering with the photo, just tap on "Choose." This adds the edited picture to your Tinder album.
Next, you need to adjust the order of your photos by dragging and dropping the pics. Your new picture should come first if you want it to be displayed in a circle.
Once all the changes are made, tap on "Done" in the top-right corner.
Tired of girls always swiping you left? If your profile isn't as popular as you'd like, maybe you just made a few mistakes writing your bio? You see, a cute snap isn't enough to win girls' hearts. If you want to nail online dating, you should learn how to present your strong suits in the right way.
Start with your hobbies. So, you need to write a short bio and make it interesting and intriguing. Keep in mind that your potential match needs something she could use to start a chat with you, and this "something" is better not to be banal. The simplest option that would give your online companion a few ideas about what to text is the list of your hobbies. If you have a lot of them, pick the most exciting ones. Write something like, "love rafting and Asian cuisine."
Remember that no one likes show-offs. The worst mistake you could make here is to start showing off. Stay humble when telling about yourself. For instance, if you're an ex-model who speaks perfect French and has a medical degree, it's better to mention only one of these facts.
Avoid quotes. It's better not to spice up your bio with famous quotes or lines from songs. Sure, maybe it's touching and very important to you, but other users simply may not understand what you're trying to say by citing Cicero. And people usually don't like those who're smarter than them.
Focus on positive traits. Be frank, show that you're a unique person, but don't overdo it when telling about your fears (if you want to write about them. You can just skip this part of your life). Describing what your ideal partner should like, try to avoid writing about what you don't like.
Be specific about your goals. Making your goals clear, you help girls that come across your profile a lot. Some use Tinder for hookups, while others are actually looking for that special someone. So write "I'm looking for some company to have a good time" or "I know my one and only is somewhere here." This might save you and your future date a lot of time. A bit of humor won't hurt (if you know how to joke). If you're looking serious in the picture, use your sense of humor to let people know that you're a funny guy in real life. No need to make up awkward puns or something; just show that you love to crack jokes from time to time.
A bit of humor won't hurt (if you know how to joke). If you're looking serious in the picture, use your sense of humor to let people know that you're a funny guy in real life. No need to make up awkward puns or something; just show that you love to crack jokes from time to time.
No figures. Although height has recently become a pretty important factor when choosing a date, you shouldn't mention your exact height. Just say its average. And please, don't tell how awesome your IQ, income, and body proportions are.
There are no comments. Your can be the first