Dating a Sagittarius Woman: How to Get the Most Out of It
Sagittarius is the ninth sign of the zodiac, and its main qualities are curiosity, activity, and desire for new impressions. Sagittarius never sit still, they are active, resourceful, easy-going and risk-taking, love adventure and traveling. Even finding themselves in unusual circumstances, the representatives of this sign will not be confused and can easily find like-minded people and friends. Sociability and openness help them to wend the way through life and cope with difficulties.
But what if your beloved is a Sagittarius? What features form the basis of a Sagittarius woman personality? What should you pay attention to in order to understand the representative of this zodiac sign better? Today we are going to tell you about dating a Sagittarius woman.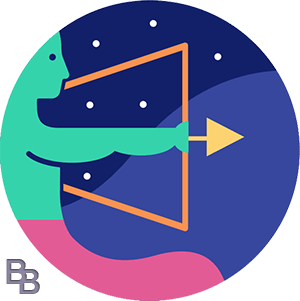 Sagittarius woman traits
It is a spectacular and brave woman. Sagittarius attracts attention not only by her bright appearance but also frankness and cheerful disposition. Such a person has a good sense of humor, is always very eloquent, kind, and merciful.
The astrological characteristic of a Sagittarius woman contains such qualities: sincerity in actions and thoughts, cheerfulness and optimism, straightforwardness and creative thinking, ambition and dedication. The woman of this zodiac sign loves communication, she is always affable and not afraid to show her emotions. Surrounding people often consider the behavior of Sagittarius to be histrionic, but the laughter and tears of such a woman are always sincere. One of the disadvantages of the sign is an excessive straightness. Sagittarius woman lacks sensitivity and delicacy in communication. Therefore, she can accidentally offend somebody with a regrettable phrase. She does not want to hurt a person, it's just an aspect of the personality.
This zodiac sign does not become dispirited even in the most difficult situations. People are attracted to a Sagittarius woman because she is ready to share her energy and knows how to cheer up. In return, she demands sincerity in the expression of sentiments and honesty in behavior. The sociable nature of this woman makes her a leader and eye catcher in any company.
A Sagittarius woman does not keep bad memories and resentment. Although it is peculiar to her to be sentimental, it concerns only positive aspects. She is an idealist, believing in a better future, but at the same time really appreciating her strength. The woman of this zodiac sign is constantly striving for self-improvement and is not afraid to change the scope of activities.
Appearance and health
Representatives of this zodiac sign are distinguished by their bright appearance. In their youth, they have an attractive well-balanced figure with big breasts, narrow waist, and beautiful hips. Sagittarius women do not follow fashion, for them, the convenience and relevance of clothing are more important. At middle age, such a woman most often begins to gain weight, it is difficult for her to control the quality of the food and refuse junk food. Having good health and metabolism, a Sagittarius woman can treat her body irresponsibly. She has no time to be ill and does not trust doctors, so she can easily bring herself to a critical condition. Sagittarius should monitor her diet, avoid overworking and overloading the nervous system. Also, Sagittarius should be more careful in the movements, because she is prone to a variety of injuries.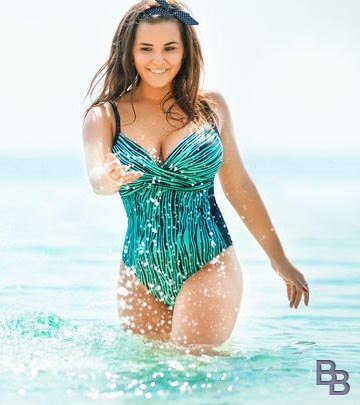 Work and career
A Sagittarius woman needs communication and an active social life. She rarely sits at home. Sagittarius copes with the responsibilities of a leader very skillfully. A representative of this astrological period works well both as an organizer and performer. The only thing that can significantly worsen the results of activities of a Sagittarius woman is routine, boredom, and the inability to express herself. She is rarely engaged in unloved work, it should be interesting for her.
Sagittarius woman in love
In love, a Sagittarius woman blooms. All that is connected with the emotional sphere is her element. She gets completely carried away by the romantic feelings, the actions of the Sagittarius woman in love sometimes defy any logic. The girl has a stormy personal life; conventionalities in love are alien to her. If she feels liking for a man, then she will show it in any possible way. Some people consider her sincere expressions of love as frivolous and even lecherous behavior. But this zodiac sign is just used to being straightforward in everything. The way such a girl behaves in love can scare a weak or indecisive man, a strong one will be attracted by such frankness.
The astrological characteristic of Sagittarius woman shows that she values her freedom, therefore starts a family later than representatives of other signs of the zodiac. Sagittarius girl loves male attention but does not suffer from loneliness. Her chosen one must guarantee her enough freedom and personal space. She would never betray a loved one. If she realizes that love is over, then she will not hide the truth and pretend that everything is fine. It is very important to know how to date a Sagittarius woman properly. If you limit the representative of this sign, she can easily break the relationship. Optimism allows her not to be afraid of mistakes and failures in love. Therefore, a Sagittarius woman often marries several times or starts serious relationships in the hope to find happiness in love.
Despite the fact that a Sagittarius woman is reluctant to tie the knot, she will be interesting and energetic in such a new role. After all, she always believes in a good future. She is not very inclined to domestic work, however, she will become a good, hospitable, and resourceful housewife. She will find every opportunity to create and experiment. As the objects of her imagination and inventiveness, she chooses exquisite dishes and a house that she transforms in the best possible way. She used to spend money on travel and entertainment – now she furnishes rooms, dresses children, and entertains guests.
Sagittarius woman becomes a good mother. Cheerfulness helps her to cope with the whims of children, and her creative mind - to invent games and entertainment for the baby. Sagittarius mother will not force the child to do what he does not like. She seeks to unleash children's potential, without breaking their character and personality.
How to know if a Sagittarius woman loves you
Many men wonder: how does a Sagittarius woman act when in love? Feminine feelings and behavior are not always clear for most men. So, let's consider some sure signs that Sagittarius woman is in love with you.
Sagittarius in love gives you maximum attention. She will try to be notable not only for bright clothes but also for increased care.
Sagittarius woman becomes extremely eloquent in the period of amorousness; she shares with you all her successes, plans for the future, and the most intimate dreams. If your conversations go no further than discussing the weather or when a Sagittarius woman ignores you, then you mean nothing to her.
When Sagittarius is in love, it is immediately noticeable in her mood. She laughs, jokes, and comes up with various entertainments. At such moments, she is ready to take on the world for her beloved.
For Sagittarius women, the subject of her adoration becomes a kind of authority. For all her selfishness, Sagittarius considers the opinion of a loved one and tries to empathize with him.
Sagittarius woman in love often looks for your common interests and hobbies, if there are any, you can assume that she is interested in you.
How to get a Sagittarius woman?
A Sagittarius woman is a passionate and fascinating person who needs compliments and constant confirmation of her value. Conquering her, a man should be ready to perform knightly deeds, because such a woman cannot be surprised with a teddy bear or a jar of chocolate. These ladies are impressed with originality, so you can feel free to invite them to ride a bike through the mountains, go hiking, or go up in the balloon. It is the best tip on how to attract a Sagittarius woman.
Sagittarius women do not like being criticized or controlled, so a man should refrain from aggressive actions. If he is a jealous or cruel person, he should give up the desire to win the heart of a Sagittarius woman.
Men, who have got into graces of a Sagittarius woman, get a reliable, loyal, and responsible partner for strong relationships. If a Sagittarius woman falls in love but does not see reciprocity on the part of a man, then she sets in motion various tricks to conquer him.
Sagittarius woman in bed
In sex, a Sagittarius woman is inexhaustible and ingenious. She knows how to enjoy not only life but also intimacy with her beloved. Sagittarius women' sexually is at a very high level. She is alien to the conventions and complexes. She is able to look at situations from different angles, to understand the essence and meaning of things. In bed, she wants to know the whole range of caresses, tenderness, and pleasure.
Sagittarius woman is the embodiment of sexuality and ambition. During the sexual intercourse, she always tries to achieve the maximum enjoyment. She shows imagination, therefore prefers ingenious partners. Another thing you should know about a Sagittarius woman is that she often insatiable in bed, so the same passionate and enduring young man will match her in sex.
In bed, as in life, she wants to know a lot, and being fascinated by something, she likes to prolong the pleasure. Sometimes she likes to stretch time to get as much pleasure as possible. It includes long preludes, small talks in a romantic atmosphere, and gentle touches.
Sagittarius woman compatibility
What kind of man needs a Sagittarius woman? Let's look at the signs of the zodiac.
Cancer. Sagittarius women and Cancer men – this is the best combination for home and family. If a female Sagittarius learns to cope with her temper and ceases to treat a Cancer man rudely, he will undertake all the home comfort. Cancer man will add romanticism to the pragmatic Sagittarius woman, help her to relax, and get rid of the feeling of incessant race.
Leo. A Leo has a similar character and temperament with a Sagittarius. It is the best match for Sagittarius woman. They are passionate lovers and best friends. In such a couple, there is care and support in difficult times. Partners can even turn a blind eye to the indiscreet behavior of each other. Contradictions in the relationship of the couple are possible only after the consummation of marriage. Leo and Sagittarius have different views on family life. Leo adheres to the traditional principles in terms of the family, while Sagittarius is afraid of losing freedom and does not want to take family responsibilities.
Gemini. Both signs are independent, but it does not prevent them from being together. They have similar interests. In relationships with Gemini, a Sagittarius woman will try to limit the freedom of her man. If both partners reach a compromise, the relationship will be long and happy.
Libra. Sagittarius women and Libra men are in excellent relations, which often develop into friendship for centuries. They are very good partners - they have a future if the couple finds a common occupation where both become truly indispensable for each other.
Sagittarius. Sagittarius with Sagittarius – is it possible? Love at first sight, a turbulent romance, never-ending passion, and complete spiritual and sexual harmony – this is a typical characteristic of their relationship. However, the flame that flared up so quickly goes out just as rapidly. Their relationship needs constant feeding and sometimes even separation. These two signs can live together if each of them has their personal life – friends, parties, and interests. If they spend all the time together, then saturation will quickly grow into irritation and hatred.
There are no comments. Your can be the first